Enjoy the silence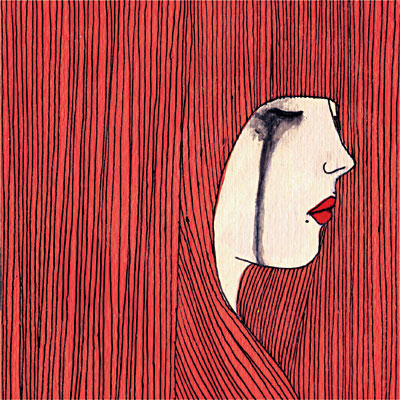 Cat Power, Scarlett Johansson, Jeffrey Lewis, Dirty Projectors… Ils sont nombreux ces dernières années à s'être adonnés avec plus ou moins d'audace à l'art de la cover. Nouvelle Vague a même fait de cette discipline une spécialité. Les Headless Heroes sont chauffés de ce même bois. Headless Heroes, c'est le projet de deux producteurs. D'un côté Hugo Nicolson (Radiohead, Primal Scream, Beck). De l'autre Eddie Bezalel, acolyte de Mark Ronson.
Leur concept ? Réenregistrer des chansons qui n'avaient pas rencontré le succès qu'elles méritaient dans leur format original. Le tout avec un(e) seul(e) interprète par disque de reprises.
Josh Klinghoffer, Woody Jackson, Joey Waronker, Leo Abrahams, Gus Seyffert, Mike Green, Mike Boldger et les Dirty Pretty Strings fabriquent un écrin pop pour l'incroyable Alela Diane.
Eddie Bezalel a passé en revue des dizaines de profils sur Myspace « à la recherche d'une voix claire et particulière ». Puis il est tombé amoureux. Amoureux comme nous d'Alela, la petite fée folk de Nevada City. La Californienne a relevé le défi. L'occasion de nous faire patienter jusqu'à la sortie de son deuxième album dont la sortie est fixée à janvier prochain.
Deux classiques (le Just Like Honey de The Jesus and Mary Chain et Nobody's Baby now de Nick Cave) accompagnent des titres méconnus du grand public. Oeuvres de beautiful losers comme Daniel Johnston (True Love Will Find you in the end) et Vashti Bunyan (Here Before) voire de quidam. Telle Linda Perhacs.
Alela Diane pourrait chanter un bottin téléphonique qu'on n'y trouverait rien à redire mais la reprise de "To You" des géniaux et sous-estimés I Am Kloot vaut plus encore que les autres le déplacement. Enjoy the silence.
Julien Broquet
Album : "The Silence of love" (Fargo)
Alela Diane sera en concert le 19/11 au Vooruit (Gand).
The Silence of love :
1. True Love Will Find You In The End (Daniel Johnston)
2. Just One Time (Juicy Lucy)
3. Here Before (Vashti Bunyan)
4. Just like Honey (The Jesus and Mary Chain)
5. To You (I Am Kloot)
6. Blues Run The Game (Jackson C. Frank)
7. Hey, Who Really Cares? (Linda Perhacs)
8. Nobody's Baby Now (Nick Cave)
9. The North Wind Blew South (Philamore Lincoln)
10. See My Love (The Gentle Soul)
---